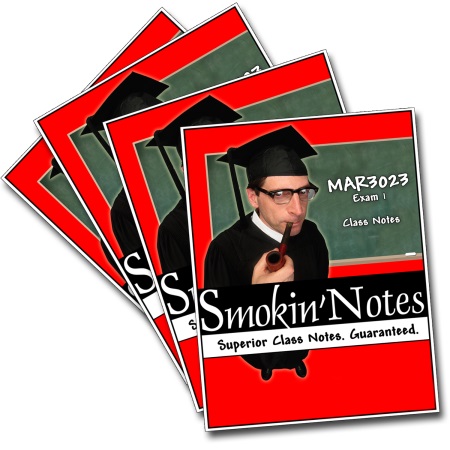 Welcome to Smokin'Notes!
Smokin'Notes provides the highest-quality study guides and test prep materials in the country.
Smokin'Notes is unparalleled anywhere in the country. Since 2001, Smokin'Notes study guides have become the benchmark of the industry. Smokin'Notes study guides include class notes, reading summaries, flash cards, practice exams, detailed solutions tutorials, online supplements, computer-adaptive practice exams, and more. Also, we have a customer service team with knowledgeable specialists that can quickly and accurately answer any questions you have. Most importantly, we are here because of you.
If you have any questions, comments, or suggestions that would make our materials easier to use, we'd love to hear them!